The Careers of the Future
Students learn info about potential future careers
    The FHS Career fair was on March 22, 2022. Businesses and different organizations all came to run booths to inform students of potential career paths they can follow after high school.  The career fair was an all-day event where students at any time could come and speak with the people at their booths. Senior Ellie Hibbert came to the career fair to learn about the information they had.
    "I'd like a wide variety of options, and I like to be able to hear different stories," Hibbert said. "[I want to] just get a better feel for what I want to do."
    With all these companies coming in, it brings excitement to those who are specifically interested in these fields. Junior Conner Shelby discusses the impact that mental health had on him, why he is interested in psychiatry and the impact that mental health has on our generation.
    "[I would like] to help people," Shelby said. "I've had issues with mental health, and I feel it's a great issue affecting the general teenage population as well as some of the older people in our world. I would just love to give a helping hand to those people in need."
    The variety of businesses that came was apparent, some businesses and organizations are right here in Hamilton County. This is giving opportunities to Fishers students right here at home, that they can pursue with or without a college education Sophomore Maggie Garner was interested in some of the organizations and in theater in Indiana.
    "I just wanted to check out the different career options," Garner said. "I wanted to check out the Hamilton Public library, and one of my friends mentioned that there was a community theater."
    With the conclusion of the career fair at our school, students are informed of the potential careers they can pursue. 
Leave a Comment
About the Contributor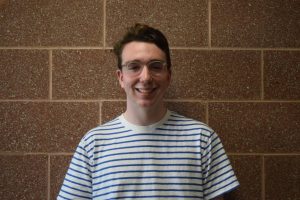 Lizzie Payne, Reporter
Lizzie is a senior in a high school. She likes to paint, draw, write and play videogames. She enjoys traveling places.