Bigotry breaks up celebrations
Double standards in media criticism of March Madness women's National Championship celebration
    Now that the champions have received their rings and college basketball fans have either rejoiced in their proven predictions or shed tears over busted brackets, a bigger conversation about racism, misogyny and sportsmanship has begun. The catalyst for this conversation? A 'conflict' between  Caitlin Clark, a junior Guard for the University of Iowa and Angel Reese, a sophomore Forward at Louisiana State University and the public and media depiction and perception of the two high achieving athletes.
  The world saw these two dominate both on the court and in the headlines throughout their playing time this season, but the prime controversy did not begin to gain traction until after they, and their respective teams faced off in the National Championship. After the final buzzer, Reese chose to emphasize her team's 102-85 triumph by waving her hand over her face in order to achieve and emulate the "you can't see me" motion that was popularized by and remains heavily associated with WWE wrestler John Cena. This gesture, when used by Reese, was intentionally directed at Clark, as she herself had employed the move against a different opponent during a matchup with North Carolina on March 26.   
    It is that fact that highlights the hypocrisy and bigotry within sports. Despite the fact that even Clark does not believe Reese should be criticized, public scrutiny fell hard on her after the incident.
   This scrutiny became evident as words such as 'classless' and 'ghetto' began trending on Twitter in relation to Reese. A prime and inflammatory example of this came across my own Twitter feed when looking into who Reese was, this tweet made by an account labeled MM36 and was posted the day after the April 2 tournament reads:
 "Angel Reese gesturing and actual harassment towards Caitlin Clark demonstrates what Black people really are, ghetto and hood, no matter if they go to college or not, they still belong in the ghetto." 
     While that disgraceful and hyperbolic commentary came from a small and unremarkable account with little to no followers and less than 100 views, there were also some big names who took their own shots against the star, including former ESPN host Keith Olbermann. In response to a video of the celebration posted by Sports Center, Olbermann referred to the young woman as an 'idiot', with the addition of an obscene adjective meant to intensify his disdain on the matter. Following that insult, Olbermann continued his rant, before later issuing an apology.  
   " [It] doesn't matter the gender, the sport, the background," Olbermann said. "[When] you're seconds away from a championship and you do something like this and overshadow all the good. [It was] mindless, classless." 
  Despite Olbermanns, claim that it is not about gender or background, his comments as well as many others appear to be entangled with hints of something that is greater and more explicit than a concern for the upholding of sportsman-like mannerisms. These comments are an example of 'Misogynoir', a specific misogynistic prejudice against Black women. Comments like the ones made by Olbermann exhibit implicit biases that can often go unnoticed or undetected. Words like 'classless' and 'ghetto', particularly the latter, hold derogatory connotations, that undermine intellect, character, and maturity. 
  When it comes to Reese, a Black woman is vilified and berated while her white counterpart, who used the same action, during the course of the game, attracts no notable backlash. This accompanied by the fact that had a man exhibiting behavior similar to Reese's he likely would not have been condemned to the same extent, if at all further demonstrates that double standards are at the center of the evaluation and coverage of sports, 
    Black athletes male or female, deserve to stand tall on their respective courts or fields without having to tone down their personalities for the pleasure of audiences plagued by bias and hate.
Leave a Comment
About the Contributor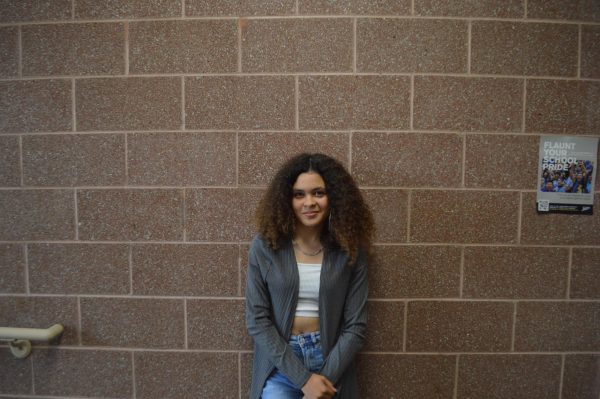 Katrell Readus, Opinion Editor
Katrell is a senior at FHS. They are an overthinker who enjoys listening to music and writing poetry when they are not too focused on their upcoming article.