Basketball strikes westfield and soares to sectionals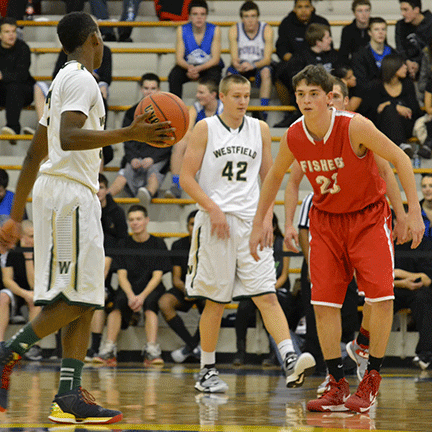 After ending the first quarter down by just two points, the boys basketball team prevailed through the rest of the sectional game against Westfield High School. Ending the first half up by seven points, the tigers started to gain traction.
The highlight of the 6 o'clock game at Carmel came at the end of the third quarter when senior Jaylon Brown had a dunk that sent made the crowd roar and put the team up by eighteen points.
"I felt pretty good and very pleased with our play for the night but after awhile I began to focus on our next game," Brown said.
Fishers won the game 53-39 and will play their next sectional game against North Central on Friday, March 4 at Carmel.