Get knowledgeable on "Theory of Knowledge,"
"
"TOK involves a lot of discussion and independent thinking. If someone cannot formulate their own ideas they would really struggle in the class," Flannery said."
 Theory of knowledge (TOK) is an unfamilar class to most FHS students.It is not required by anyone but IB students and does not offer an AP credit, so most students do not encounter it. According to current TOK student, junior Sean Flannery, the class is partially a philosophy course, but takes a deeper look at how people obtain the knowledge that they have. TOK students study different topics including reasoning, perception and religion.
"TOK involves a lot of discussion and independent thinking. If someone cannot formulate their own ideas they would really struggle in the class," Flannery said.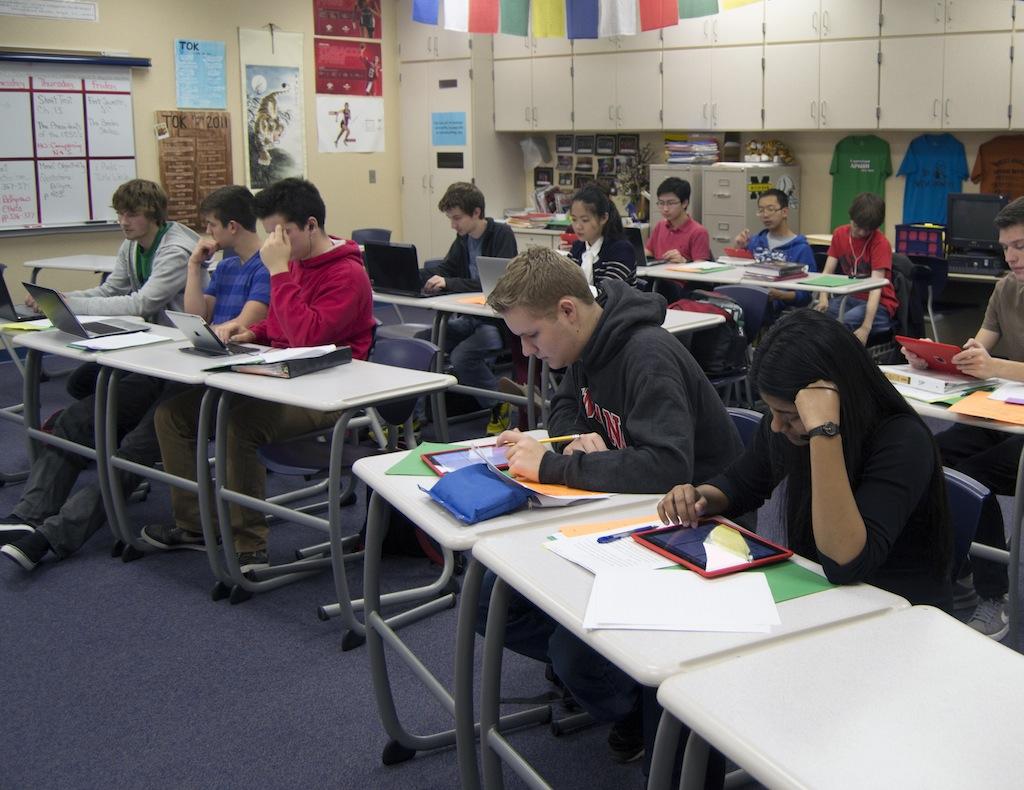 The majority of the class is made up of people in the IB program, but it is open to anyone to take. It is a two semester course. Students start the class in the second semester of their junior year and then it continues through the first semester of their senior year. The class can be joined at the beginning of a student's senior year, but only for a single semester. TOK is taught by social studies department chair Deborah Hejl during fourth and sixth period every day.