Tigers end regular season with senior night win
"
"It was really amazing to have everybody support the team and I the way they did," said Chaudion."
Senior FHS guard Devin Chaudion said goodbye on Friday, Feb. 28, as the Tigers took on the Raiders of Harrison on senior night. The Tigers finished the regular season by wrapping up a 79-46 rout over the Raiders, where they never trailed in the game, and their largest lead was 42 points.
Chaudion, the team's only senior, ended his final regular season game with 20 points by making eight of 15 field goals (shots taken). Chaudion also had seven total rebounds, six assists and two steals. Junior Keegan Kollmeyer lead all players in scoring with 22 points, going nine for 10 from the field. Sophomore Cameron Wolter was the third Tiger with a double figure scoring night, going for 16 points on seven of 12 shots, while grabbing a game high eight rebounds.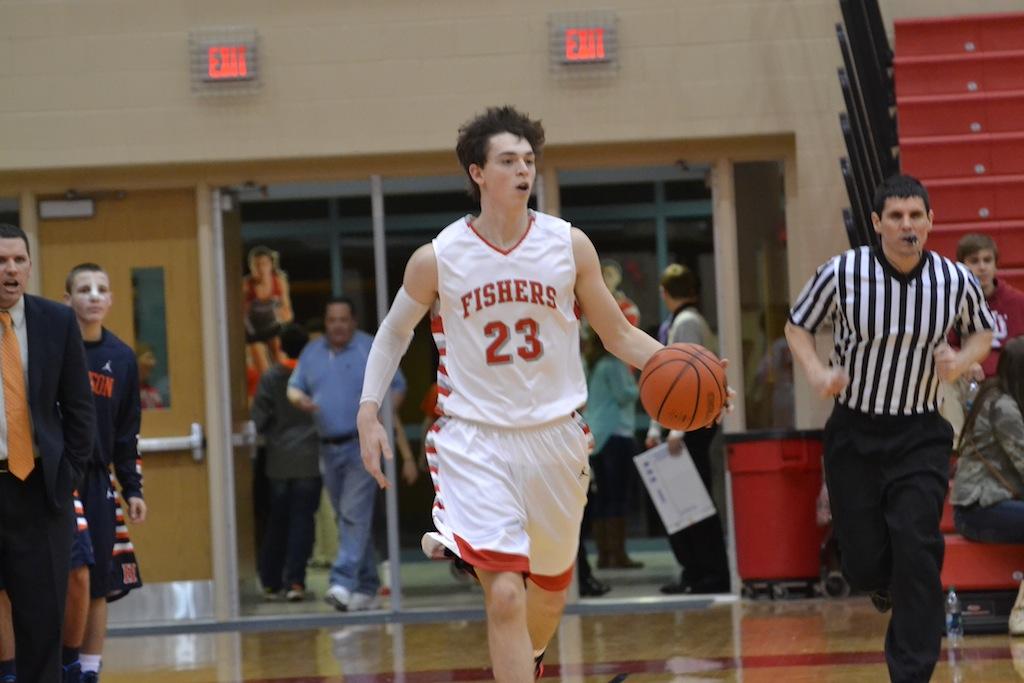 With only a few minutes remaining in the fourth quarter, and with the win all but assured, Chaudion reentered the game after being taken out and replaced with the second string players. He managed to score his eighth and final field goal of the night, and became the school's all time single season scoring leader. He was taken out for good after the shot went in.
"It was one of my personal goals to break the scoring record, so I was very happy that I did so," said Chaudion.
As he left the floor for the last time, the seniors in the student section lead a chant of, "We love Devin," that spread throughout the whole student section.
"It was really amazing to have everybody support the team and I the way they did," said Chaudion.