Jaclyn Purcell joins the science department staff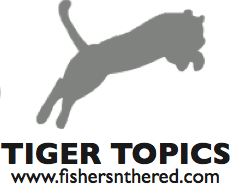 Natalie Clark– Former student and Fishers native, Jaclyn Purcell, is one of the newest additions to the staff. Purcell can be found in the science department when she is not spending time coaching the HSE Varsity girl's soccer team, with her family or watching sports.
Purcell attended Hamilton Southeastern High School as a part of the last class to stay together before the opening of FHS separated the classes. She spent her freshman year here when it was the freshman campus, where she was influenced to pursue a degree in the sciences and to teach at the secondary or college level.
Hoping to mimic the impact of her own high school teachers, Purcell approaches teaching with a different point of view.
"One of the main reasons I teach is to help students realize their potential in whatever they are interested in. I want them to leave my classroom with a clearer direction of where they want to go in life, for them to be a step closer to finding exactly what it is that interests and motivates them about this world. If I have done this, I believe I have impacted my students," Purcell said.
When she is not busy leading a hands-on classroom, Purcell enjoys spending time with her husband who teaches English, their newborn son and household pets. Her family stays active through exercising, running and spending time outside. Often, they can be found at sporting events or watching Colts and Ohio State games from home.
Before starting as a Tiger, she had to finish her time as a Cardinal. Purcell attended Ball State University where she majored in Biology and played four years of Division 1 soccer.
"My original plan was to pursue a masters and doctorate in marine biology and teach at the collegiate level. Family plans and decisions lead me to pursue a license in secondary education life sciences and coach at the high school level," Purcell said.