Miranda Sings makes first appearance in Indianapolis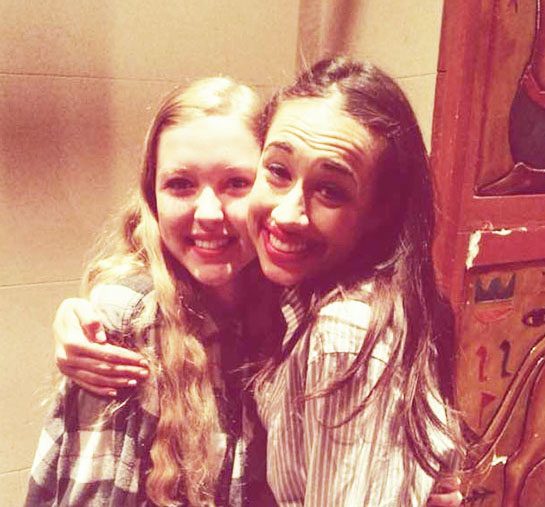 Sierra Solis– YouTube sensation Miranda Sings made her first appearance in Indianapolis at the Egyptian Room at Old National Centre on Fri., Oct. 31 for a Halloween special.
Colleen Ballinger (as Miranda Sings) along with the rest of her YouTube family ran the show in front of an audience of about 1,200 "Mirfandas" dressed as Miranda – even down to the heavy load of bright red lipstick. Colleen made the transformation from herself to Miranda after a performance with her fiancee and fellow YouTuber, Joshua Evans.
Junior Rachel Titus was one among a few students from FHS who attended the show and also got to meet the group.
"Miranda's really bad at singing, but that's what makes it funny," Titus said.
Titus dressed up as Miranda for the occasion and prepared a scrapbook for Miranda/Colleen to present to her at the meet and greet.
"It was the best night of my life and I wanna go back and stay there forever," Titus said.