'Pan' leaves audience unimpressed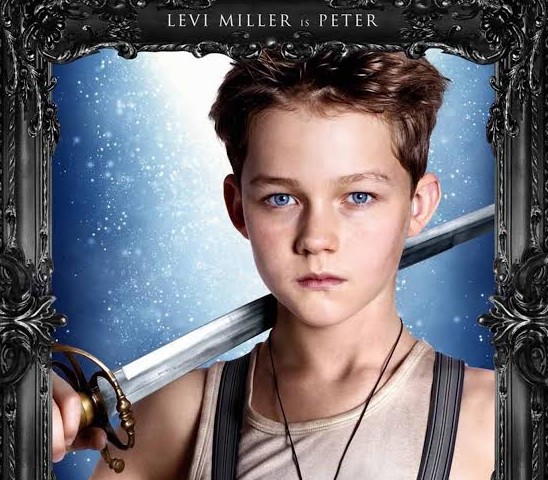 "Peter Pan" is a classic and loved tale involving adventure, fantasy and fun. "Pan" is a movie about Peter Pan's life before he adventures to Neverland. The movie is rated PG and is playing at AMC in Castleton, Hamilton 16 IMAX, and Regal Cinemas in Noblesville. 
Levi Miller plays Peter Pan well. The movie starts out with Peter's mother dropping him off at an orphanage. The movie then shows how Peter's life at the orphanage is. It takes up a decent amount of the movie and it did not seem like it was overdrawn. There is some conflict in the orphanage setting, with one of the nuns who run the orphanage harassing Peter and his friend, Nibs (played by Lewis MacDougall). This is a somewhat entertaining, but it seems like this conflict is always used in any movie that involves orphanages.
Soon, Peter is whisked away to Neverland by pirates. This involves a ship abducting children to work in Blackbeard's (Hugh Jackman),  mines to look for fairydust. Fairydust is later revealed to make Blackbeard young. Blackbeard is a very diverse character, he is dressed flamboyantly and makes quite an entrance.
Peter encounters James Hook (played by Garett Hedland) who helps him in the mines. This part of the movie lacks, they could have done more to develop Hook as a character, all is shown about him is a cold man, without a backstory, except that he has been in the mines for a long time, this may be to make him seem mysterious, but it does not accomplish that.
Another flaw in the movie is that it is too long at 1 hour and 51 minutes. The whole thing seems way overdrawn, with only some parts being not annoyingly long. The special effects in the movie  somewhat make up for it, but it was almost painful to watch at some parts, leaving some of the audience wanting it to be over. Peter seems to struggle too long just learning how to fly. This hammers home the idea of believing in yourself, but could've been done quicker. It leaves out major parts, too, like why Peter Pan and Hook became enemies. It ends with a cliffhanger, but it seems like this is done so they could make a sequel to get some money out of it.  The trailer of "Pan" can be found here.