Cheerleaders join during a match for cancer research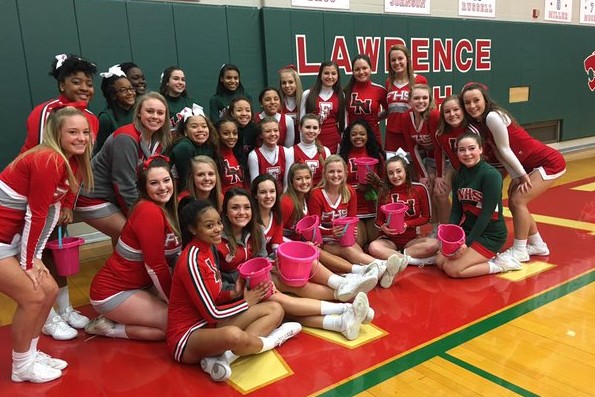 On Jan. 30 both Lawrence North High School and the FHS cheerleaders decided to unite for a cause: cancer research. The teams worked together during a basketball game against Lawrence but the cheerleaders needed a hand with the fundraiser event afterwards.
"We were at the game already and they had their Pink Night [event] planned for that game. They [Lawrence] had asked for us to help participate," Kelsey Jones said.
Both teams paired up in between the quarters of the game and went around together on both sides of the gym asking for donations. The cheerleaders had pink pompoms to signify the breast cancer, the cause of the fundraising. This is the first time FHS cheerleaders joined with Lawrence for a fundraising event.
"We've participated at our own Pink Night here at FHS and we do that every year. It was our first time at Lawrence North," Jones said.