Humans of Fishers: Who is you inspiration?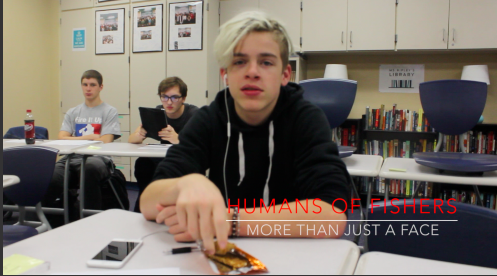 Inspirations can affect how others see the world. According to a study from the department of psychology in McGill University, people who were inspired progressed farther in their work, three times of the rate than people who said they did not have an inspiration.
Hiba Burney: I inspire myself because like I've been through so much in the end, the only person you have is yourself and like no one's going to be there, but you.
Mikayla Hazelwood: The kids at my job inspire me because they're just so innocent and pure, so I feel like I learn a lot.
Tyrece Denton: My friend Blan, because he went to Ball State this year, yeah, this year like as a high school student, it's really impressive and i strive to be as like intelligent and as successful.
Lisa Brown: I would say my major inspiration would be my mother in law, she was a kindergarten teacher for thirty years, she's such a great role model, as a woman, as a Christian, as a mother and as a teacher, she was diagnosed with Rheumatoid arthritis at the age of 29, and I have never heard that woman complain or fall into a depression over it she lives with extreme pain every day, but she also focuses on the positive in life, and her job here is to serve and love others, and that is inspirational, she has overcome so much and she's still here, she's resilient so, she's my inspiration.