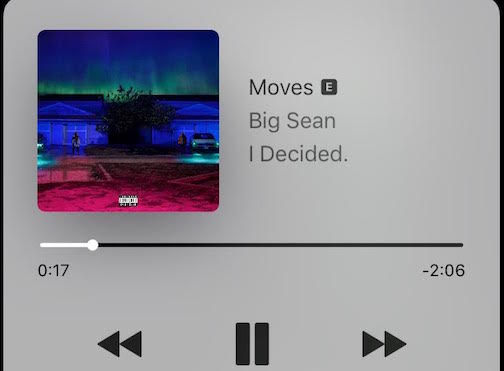 Rapper Big Sean made an even bigger comeback with his new album "I Decided." With moody R&B beats and lyrical excellence, Sean steps away from his previous hard exterior and gives a look into his thoughts and inner workings with this album.
Sean confronts reality and bares all wounds in songs like "Owe Me," where he addresses a past relationship and the wrong doings of on both sides. He also shows vulnerability track seven, "Same Time, Pt. 1" featuring TWENTY88. Sean features his side collaboration with R&B artist Jhene Aiko in this track where they discuss their trust for each other and how they will always be there no matter what.
A personal favorite of mine is track six, "Moves." It is a playful song with muffled beats and arrogance to it. Sean also gives a lighter side to 'I Decided.' with his most popular track 'Bounce Back'. This track hints back to his sophomore  album 'Dark Sky Paradise' with a confident flow and message of doing and being better.
The album also features artists such as rap group Migos, Eminem in track "No Favors" and R&B singer Jeremiah.
All around, "I Decided." is a great album that encompasses Big Sean's feelings and inner emotions. It gives a raw look into a hard exterior and attitude. The album and all around sound is diverse and carries a message in each individual song.
Purchase "I Decided" here.