Modeling industry leads Buckelew to confidence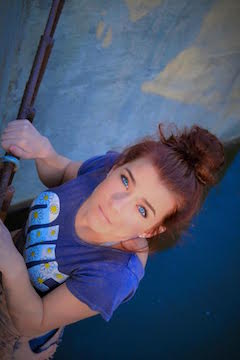 Striking a pose for the camera or strutting the runway, junior Elisha Buckelew breaks out of her shell and strut herself in her own skin. 
Buckelew officially became a young model when signed with Barbizon Modeling and Acting School in Coral Springs, FL, receiving many upcoming job opportunities such as attending workshops to prepare for flying out to New York for a photo shoot and runway show. She will also be traveling up to Chicago for more photo shoot opportunities.
"I wanted to become a model to overcome my insecurities and depression and finally become more confident in myself," Buckelew said. "It is kind of stressful balancing both school and modeling but modeling is strictly on the weekends. I get anxious when I know I have a big project or photo shoot coming up, but school always comes first."
Buckelew auditioned at the JW Marriott downtown  to present a 30-second commercial and walk the runway during the day with over 2,000 other girls. Seven were chosen to advance onto a week-long cruise, including Buckelew.
"I had to go to the audition dressed in a black dress, heels and natural hair with no makeup," Buckelew said.
Boarding the cruise will be over 100 agents that will be advising all seven of the models. One out of the seven will be chosen to do a modeling project in Dubai.
"I would say that modeling can be hard because people are tough on you and you have to be okay with criticism and being let down sometimes," Buckelew said. "You won't get every audition every time. Modeling has really brought out the best in me, which has been hidden for years. I was depressed for so long but now I can say that I'm confident again."
Find out more about Barbizon Modeling and Acting School here.