Paramore releases its vibrant new album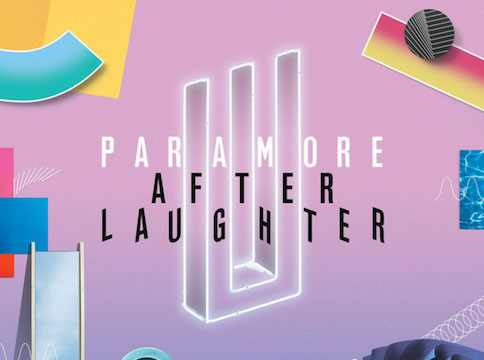 Paramore's new album "After Laughter" is their first in four years. It was released on May 12. The band has since lost members and gained new ones. The record conveys a mainstream pop genre. The band, now consisting of Zac Farro, Taylor York, and Hayley Williams, moved away from their previous punk and emo style.
The songs on the album evoke a lot of emotion and have very powerful lyrics. The songs "Forgiveness" and "Fake Happy" dive deep into singer Hayley Williams emotions. She sings of how she cannot forgive someone who has hurt her, then the next track's lyrics depict how she is not happy but does not want anybody to ask her what is wrong. Listeners who have endured rough times are able to identify with this.
On the more upbeat side of things songs like "Pool, " "Hard Times" and "Told You So," sound very similar to music from the 1980s, which recurs as a theme in this album. While these songs are still moody, they sound like party music
My favorite song is "Rose-Colored Boy." It is very catchy and has a great rhythm to it. The lyrics, "I'm so annoyed ./ 'Cause I just killed off what was left of the optimist in me," resonate deeply with me and give the song a true meaning.
Overall, I dislike that  the album completely shifts from what the band was when it first began.
This album does not compare to those prior. It is, however, unique in its rhythmic patterns and 80's-inspired beats. "After Laughter" is available to stream on Spotify and  purchase on iTunes Music.