Freedom Festival tests Craft Fair performance
Hundreds of local vendors filled the CCA, cafes and auxiliary gym on Oct. 13. The Indiana Craft Fair was filled with people of all ages selling their homemade crafts and gifts, such as garden decorations, pottery, knitted stuffed animals and uniquely shaped crayons.
Assistant principal Chrissie Sturgill said the Fishers Freedom Festival has been holding the Craft fair for the
last 20 years.
"As the festival began to evolve, they broke up all their awesome events and allowed other [organizations] to hold these events," Sturgill said. "The Freedom Festival wanted Fishers to take the Craft Fair and keep it every year."
Not only does the Fair provide opportunities for local vendors to expand their business and customers to buy their items, but all of the money that the Craft Fair's money raised goes to Riley Children's Hospital. Members of Riley Dance Marathon, Key club and Boy Scouts all stayed after school to help set up this event.
Lindsey Horan, set up a booth for her business, Soap and Sprinkles, at the fair. Soap and Sprinkles makes homemade soaps, shower gels and bath products.
"Everything is homemade, I took every ingredient to make a finished bar of soap, or took a base and colored or scented it, I turned it into something," Horan said.
Horan started her business during the beginning of 2018, so this is her first year attending the Craft Fair. She became more interested in natural products but she noticed how expensive they were, sparking her inspiration for the business.
"I wanted to make people happy with my bath products that are more natural and better for the environment," Horan said.
Horan thinks now that the Freedom Festival handed over the Craft Fair to FHS, more people around the Fishers area will be introduced to these local businesses, making them more successful.
"Local businesses are also nice because they support your community and the money saved goes to local fundraisers as well," Horan said.
This year's Craft Fair was still under management of the Freedom Festival, but took place at FHS to preview how it might function at the high school. Next year is the official hand over of the Craft Fair to FHS.
Leave a Comment
About the Contributor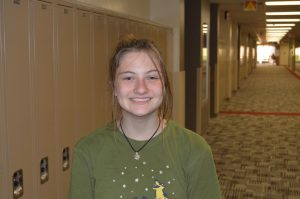 Janie VanOverwalle, Reporter
Janie Vanoverwalle is a sophomore at Fishers High School. Its her first year on Newspaper,she enjoys doing creative works, hanging out with friends and...