Spring plays begin audition process
The Drama Club, along with holding the spring play "All I Need to Know I Learned in Kindergarten," is performing two plays based off of children's stories. To help students prepare for the auditions, Jon Colby held a prep meeting on Feb. 15.
When auditioning for the children's story plays, students beforehand record a one minute video of themselves acting out a children's story. The stories will be extended so both plays can be acted out for an hour.
"As of right now, I'm hoping to audition for both plays," sophomore Emily Legg said. "I'm excited because I've never really done anything for children like this, so I'm excited for a new experience."
The plays will be performed for first graders from Sand Creek Elementary on March 22 and 23. However, it is also open to the public and costs $3. Auditions for these plays will continue through Feb. 20. While Colby said they have a "be yourself" moral, the names of the books the plays will be based on have not been announced yet.
The other play, "All I Need to Know I Learned in Kindergarten," was promised by Colby to be his last play at FHS. It also has a different audition process compared to the children's story plays. Actors will perform a cold read, where they read off a script without much rehearsing prior to the audition.
"This practice helps us prepare because then we know what to look for in the play," senior Cassie Chen said. "If we don't know what we're looking for, then we don't know how to prepare. We're trying to look for how to make a children's story come to life."
Also, due to the original play having six to eight actors, students will not be auditioning for a specific character but a specific scene. These auditions will be held on March 26 and 27 and parts will be announced before spring break.
"I think I will be auditioning," sophomore Alyssa Bollenacher said. "By coming to the prep meeting, it helps me know what to do for when the audition comes."
Leave a Comment
About the Contributor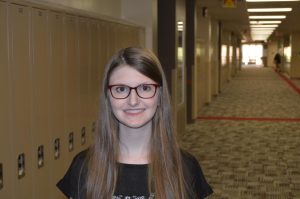 Hallie Gallinat, Reporter
Hallie Gallinat is a senior third-year journalist for N the Red. She currently serves as the Unity Director on staff, where she coordinates teambuilding...