New locker assignment needed to aid students
April 17, 2019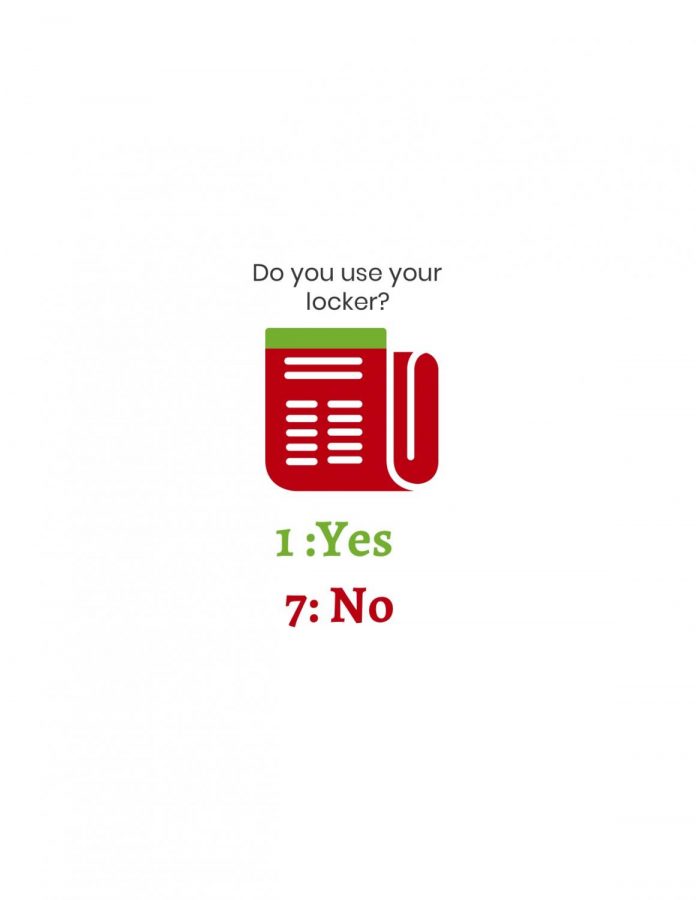 Hectic and loud, swarms of high schoolers crowd the hallways during the seven-minute frenzy between class periods. The idea of making it half-way across the building and back just to drop off a textbook is laughable.
Students frequently carry backpacks that weigh 10 to 25 percent of their body weight according to a study published by the National Library of Medicine last year. These findings led to the conclusion that wearing a backpack at that weight can cause long-term effects.
Textbooks and binders are crucial tools in learning. Many students, even in the era of "Bring your own device," choose to pack textbooks and extra paper for notes, but carrying them all at once creates annoyance, if not danger, to the wearer. While the implementation of computers in the school day may have helped moderately, it still leads one to wonder whether enough action has been taken to protect against potential long-term effects.
Many students opt against using their lockers in fear of arriving late to class. Lockers assigned alphabetically leads to awkward placement. Sophomore Andrew Davidson was at a loss as to what he recommends for students with lockers halfway across the building.
"In my case, my locker is away from all my classes," Davidson said. "I don't really know what to say to that. I guess risk being tardy to your classes."
If lockers were assigned based upon students' fourth period class, they would have time to drop class materials used in the first half of the day and pick up materials for their remaining classes. Additionally, the lunch period would provide even more time for a locker break. While imperfect, this system would benefit the majority of students greatly.
The school serves over 3,000 students and the large student population has become slightly too much for the hallways to handle. According to a March study by reporter Ben McHenry, it takes students up to four minutes to get to their class without spending extra time to visit their locker. To expect a student to fit a locker visit with only three minutes left in the passing period seems unreasonable. Additionally, the current system does not take into account where students' classes are. This means that students will have to divert from their paths leading to even more time they most likely do not have.
Currently, only one member of our editorial board uses her locker. This is mostly due to the distance. If a student sees their locker is not near to any of their classes, it is possible that they simply choose never to use it at all.
This leaves much of the school's lockers empty and space unused. When students choose to omit their lockers as an option, it leads to increasingly heavy backpacks.
It is within the best interest of the school to have more students using their locker. While lockers do teach young people time management, finding time to stop by them may be unrealistic for those who take the bus and do not have time at the end of the day. Assigning lockers by a system would assist greatly and demonstrate a concern for students' wellbeing.