Goat yoga provides unique stress relief for locals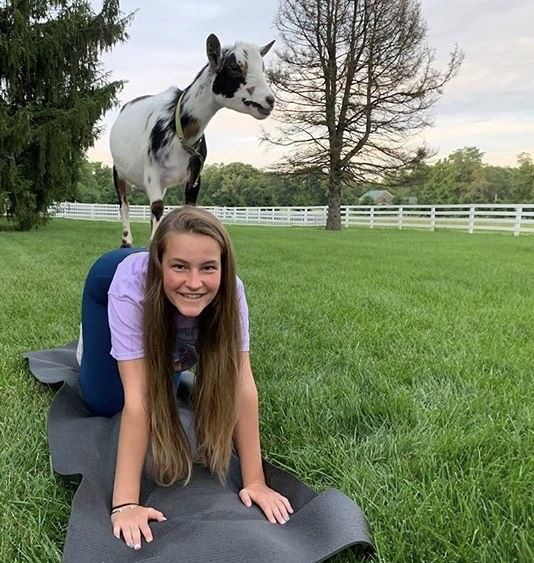 While in the midst of upward dog, a hoof lands on their back. A sociable goat is their new yoga partner. Other goats roam around nearby yoga mats, free to hop on participant's backs at their discretion.
At Happy Goat Lucky, a yoga studio in Noblesville, classes are offered most weekends for $20 with the option of a $3 mat. The yoga lasts for 35-40 minutes, with a 20-minute cool down after. According to Happy Goat Lucky's website, animal integrated workouts are helpful in terms of mood enhancement, stress levels and lower blood pressure.
"You do the yoga and then you can just stop whenever you want and pet the goats, and when you just stop and pet them, that's when I think it brings relaxation," sophomore Erin Kemp said.
The Happy Goat Lucky classes focus on the combination of the outdoors, yoga and goats to unwind from daily stresses as stated on their website. Classes involve Hatha yoga, a type of yoga that focuses on breathing and includes beginner and expert positions.
"I'd say it's more enjoyable [than regular yoga],"sophomore Druin McGill said. "It's a good way to introduce people to yoga in general."
If actual yoga has less appeal, Happy Goat Lucky provides a "Goats n Chill" event the first Saturday of the month running from May to October featuring goats only.
"It's just really fun, you just smile for 45 minutes straight, you get to see goats and the pictures are really funny," Kemp said.
Leave a Comment
About the Contributor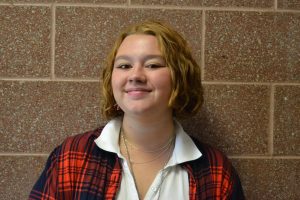 Lily Thomas, Features Editor
Lily Thomas is the features editor and senior at Fishers High School. She enjoys writing, the autumn season, and matching her makeup to her outfits.