"Ivy Day" representative of larger, growing issue of late admissions decisions
Fletcher Haltom is a senior and the opinion and copy editor of the Fishers Tiger Times. His views do not necessarily reflect those of the newspaper
     For college applicants across the globe, this year's March 31 does not only mark the end of the third month — rather, it is also the date of "Ivy Day." At 7 p.m. on Thursday, hundreds of thousands of anxious regular decision applicants will receive their decisions from the eight Ivy League schools and a number of other high-profile colleges. While the somewhat prestigious tradition is undoubtedly successful at creating an aura of suspense for students, its drawbacks tend to outweigh its minimal benefits.
     Per a joint statement from the colleges in the fall of 2021, "On a common date, usually in late March, applicants to Ivy League institutions will be notified of admission decisions and financial aid awards." According to Crimson Education, a college admissions consulting company, this date is traditionally somewhere between March 28 and March 31. The exceptionally late timing of the releases, though, presents a myriad of challenges for students.
     Many institutions recommend that admitted students commit and put down a deposit by a certain date, often in late March, in order to secure housing and sort out other registration matters. However, if a student is still waiting on late releases from some schools, they may feel pressured to hold off on enrolling, thereby potentially forfeiting their priority housing, honors college enrollment or other possible benefits.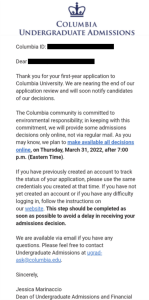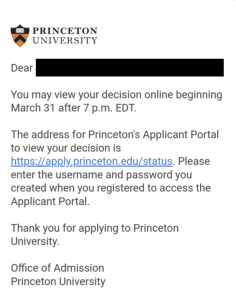 Although Ivy Day is only impactful for a relative handful of students, it still presents a challenge for nearly all applicants. These storied institutions releasing their decisions on such a late date has, at least partially, sparked a recent trend of late releases that actively work against the best interests of students. Even Purdue University, a state school that releases decisions on a rolling basis, is releasing decisions up until March 31, feasibly leaving students with less than two weeks to commit before the latest recommended priority housing deadline.
     Many students also take issue with the fact that these schools frequently withhold their completed decisions; a March 24 email to University of Pennsylvania applicants asked students to refrain from sending in additional documents to their admissions office because "the application process [was] complete," despite the fact that decisions for the university would not be released until the following week. 
     It must be conceded that these universities must sort through an enormous volume of applications before making decisions, but it does not seem like too much to ask to not leave students waiting and sacrificing their other options in favor of an admissions decision that is not at all guaranteed to be an acceptance. Colleges should prioritize efficiency and timeliness when making decisions in order to allow students as much time as possible to make one of the most important decisions up until this point in their lives. So, Ivy League schools, you can keep the theatrics and suspense of Ivy Day if you so please, but for the sake of the students, perhaps it could occur before spring does? 
Leave a Comment
About the Contributor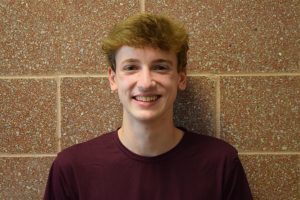 Fletcher Haltom, Opinion Editor, Copy Editor
Fletcher Haltom is a senior and a third-year staff member. He loves music, being outdoors and writing.