Rising up for summer concerts
Many students are getting excited for the performances coming up
    March is just one month away and the upcoming summer concerts have students excited for the next few months. Not only do the students have SATs, AP exams and final exams to study for. Many, though, are also planning to go to a variety of concerts in the summer and spring months.
    "I'm planning to go to Dead and Co., Back Alley Ballyhoo and maybe Death Cab for Cutie or Goo Goo Dolls," junior Judain Hunsader said. "I'm planning to get ready for [the concerts] by listening to the artists, planning outfits, staying hydrated and making money for merch,"  
    Many famous artists are coming to Indiana this summer. They will be making stops in places like the Old National Theater, Gainbridge fieldhouse and the Ruoff Music Center. Many artists like The Goo Goo Dolls, Louis Tomlinson, Sabrina Carpenter and more will be making the stop in Indiana, making it accessible for Fishers residents to attend.
    "[I will] possibly communicate with friends who are also going and meet up with them there," senior Howl Vega said. 
    While most will be staying in their home state to see their favorite artists in concert. Some may be having to travel out of state to see artists like Taylor Swift, Tomorrow by Together and Joshua Basset who will all be performing in Chicago this summer.
    "I wanted to go to the BTS tour in 2020 in Chicago but COVID happened so nobody could," Vega said.
    Some students were able to enjoy concerts that were held last year and can not wait to participate in more this year.
    "I went last year and it was an amazing experience and I can't wait to make memories again this year," Hunsader said.
    While some this summer could be of their first.
    "I'm most excited about making a new memory since it'll be my first kpop concert," Vega said.
Leave a Comment
About the Contributor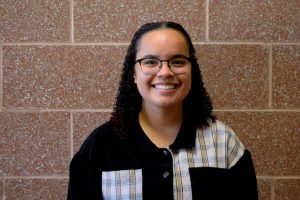 Rosie Towler, Unity Director
Rosie is a junior in high school. She likes kpop, learning new things, and sleeping.