"X" takes its spot
Indiana once again allows residents to identify as non-binary on BMV documentation
    Indiana's Jan. 10 decision reinstalled its citizens with the ability, the right, to identify as non-binary or "X" on driver's license. This same 'privilege' was first granted by the Bureau of Motor Vehicles (BMV) in 2019 however, that freedom was promptly revoked in July 2020 when then Attorney General Curtis Hill issued an advisory opinion saying the state agency [BMV] did not have the authority to offer the option. In his official opinion, Hill said, "The BMV lacks statutory authority to define gender."
    Statements like this are clear in their inherent hypocrisy and homo/transphobic essence. Per Hill's words the state nor its agencies have the right or ability to define gender in this matter, and yet these government entities have continually , until recently, done just that as they have fallen victim to the antiquated two  gender narrative, thus defining and installing boundaries around the identity affirmation of its people. Further denying them the right to fully present as they would like.  
    The addition of "X" to the gender options at the BMV is a step in the direction of affirming the experience and existence of Indiana residents. However, we as a state are still in desperate need of reforming legislation when it comes to the process required for making a change to our gender marks on identification documents.     
    According to the BMV, individuals holding an Indiana learner's permit, driver's license, or identification card, that are wishing to change that pesky little letter (F or M) can only amend their credentials if and when they have received and can present a prior amendment on a birth certificate, a Physician's Statement of Gender Change or a physician's signed and dated statement, on letterhead confirming the change. 
    Therefore, Indiana's government and BMV have placed the power in the hands of doctors rather than the people themselves. Once again establishing itself as players in the dehumanizing game of furthering the degrading and invalidating myth that in order for a person to transition from their birth gender to their rightful one they must undergo a medical confirmation.
    Via the up and coming understanding of its status as a construct,  gender is just as subject to change as other pieces of information on driver's license and other documentation. For example, height, weight and hair color, yet nothing but a word is required to make those changes.
Leave a Comment
About the Contributor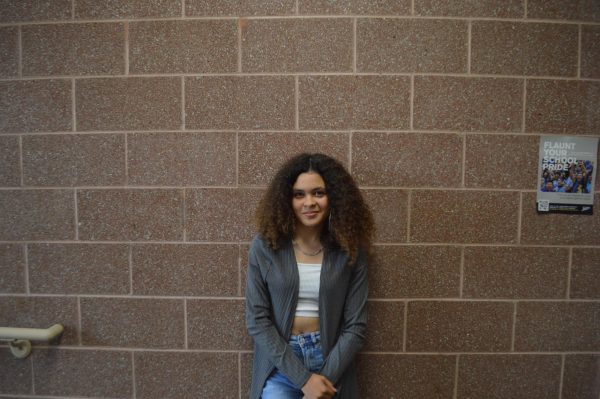 Katrell Readus, Opinion Editor
Katrell is a senior at FHS. They are an overthinker who enjoys listening to music and writing poetry when they are not too focused on their upcoming article.