Pondering over privacy
House Committee on Energy and Commerce concerned about TikTok's impact on Americans
In a continued effort to pass major data privacy legislation, House lawmakers questioned TikTok CEO Shou Zi Chew on March 23. While many of the questions were aimed at TikTok's alleged misuse of user data, much of the hearing focused on TikTok's parent company, ByteDance, and its supposed ties to the Chinese government. Among other things, lawmakers cited a 2017 Chinese national intelligence bill, which requires any Chinese company to cooperate with state authorities in the event of an investigation. Because of this bill, lawmakers claim that Chinese authorities could have access to the data of millions of Americans, as ByteDance is headquartered in Beijing. This, along with fears of general Chinese influence, has led many in Washington to push for a nationwide ban on TikTok.
Amid the news of a proposed ban, swathes of TikTok users and influencers have begun to defend the company online, arguing that a TikTok ban would not significantly ameliorate online security concerns. Among these voices is senior and TikTok content creator Henry Yarbrough, who believes that the proposed ban is only a manifestation of Chinese government paranoia.
"A lot of other websites take user data, so the fact [that TikTok is specifically] being fretted about is ridiculous," Yarbrough said.
While many harmful effects can be attributed to the use of TikTok, including the promotion of self-harm and the lowering of one's attention span, many still maintain that TikTok should be allowed in American app stores, given that users are aware of the possible risks associated with the app's use. Despite deleting TikTok over a year ago because of its addictive nature, sophomore Maddie Phillips feels as though the ban is unnecessary.
"No matter how much I hate [TikTok], I still think people should be able to enjoy it," Phillips said. "It is not harming anyone to the extent where it needs to be banned."
A common sentiment shared among those who have come to the defense of TikTok is that despite all its shortcomings, the platform can offer people a sense of community.
"My favorite part of TikTok is knowing that there are other people like you," Phillips said.
In line with the views of many TikTok users, some House Democrats remain hesitant to support a nationwide ban. Rep. Lori Trahan, a member of the committee who questioned Shou, noted that there are many American companies who seek to gain from a nationwide TikTok ban. A number of lawmakers are opting instead to support more robust data privacy legislation—legislation that has eluded Washington for years.
"People should be thoughtful about what sites they use," Phillips said. "But people should also be worried about their data whether it is [in the hands of] a Chinese company or an American company."
Leave a Comment
About the Writer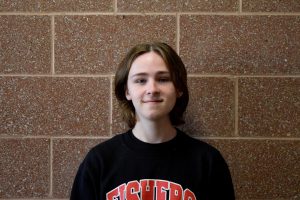 Jakob Polly, News Editor
Jakob is a junior at Fishers High School.