Behind the scenes of pre-season football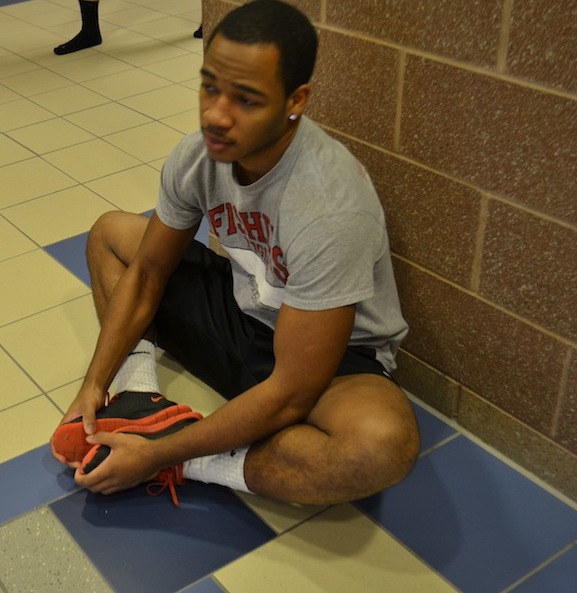 "
"They want us to win a State Championship, and make fishers proud." said Campbell."
Weights, and getting bigger is the idea of how an average football athlete has to prepare during the pre-season football. Junior Maurice Campbell explains how the next year football players prepare for the season next year, their goal next year is  to "of course win state" but get better as well.
"We're gonna work harder than previous teams, Campbell said. We all have the dream to win a state championship Especially before we graduate we wanna make fishers proud."
Every Monday morning from 6:15 to 7:15 there is a workout in the weight room. The  football players are required to be in the weight room 3 days a week after school, unless you aren't in APC which is a weightlifting class in which you life everyday Monday through Friday except on Wednesdays. The athletes also do conditioning which is nothing but a bunch of running according to Campbell.
"My team and I plan to give it all we have and play for the next man and not ourselves as individuals. Campbell says My goal is to become the best team to come from Fishers High School."
Although the seniors are graduating, Campbell knows that it won't be the same but he is excited to be a senior himself next year and be able to lead his team next year and  hopefully make it State finals. Even the seniors this year hope that they do make it to state to experience it themselves according to Campbell.
"They want us to win a State Championship, and make fishers proud." said Campbell.