Underclassmen awards commend students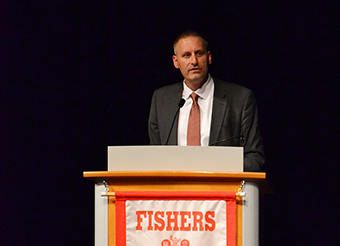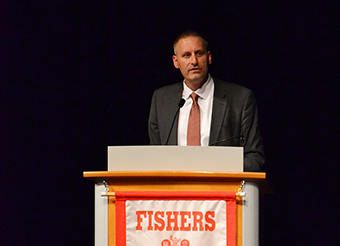 Madi Calvert– During the FHS underclassmen awards, students nominated by different departments in the school are awarded for their accomplishments.  They are recognized with a short paragraph written by the teacher who recognized them, and walk onto the stage next to Mr. Urban to receive their reward.
The students and their families are all invited to the ceremony, but other members of the community are more than welcome to attend as well. About 150 people attend in total, and the number increases every year. There were 68 award winners who received accolades.
The awards that each student receives are a personalized certificate and medal. There are awards for things from classes to clubs. The academic team handed out the most awards, with twenty-two total.
"The department chairs get together with their department and they discuss who will be awarded," assistant principal secretary Pam Gorgol, who is in charge of the event, said.
After the ceremony, attendees celebrate with cookies and punch in the lobby of the auditorium.