Tigers face tough loss against Cathedral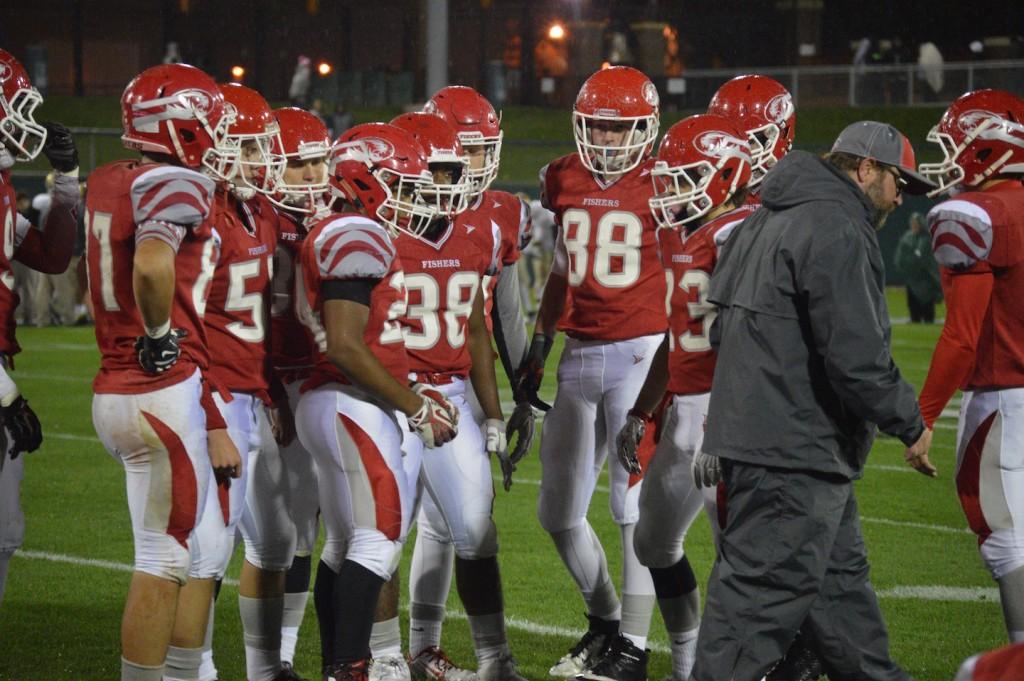 The Tigers took on the Cathedral Irish on Oct. 2 at the first ever Gridiron Classic at Victory Field, home of the Indianapolis Indians.
It was a different atmosphere for both of the teams playing in a ballpark compared to a football stadium where they usually play. Not only was it a new setting to deal with but it was a frigid night out with a temperature of 46 degrees and heavy rain by the second half.
Tigers faced not only weather difficulties, but also the challenge of playing Cathedral for the first time and losing 35-6. The only points put up by the Tigers were two field goals during the second quarter scored by sophomore kicker Ben Norton.
Cathedrals main scorer was sophomore running back Markese Stepp who had a total of 267 yards and three touchdowns. Stepp's longest carry of the night was an 88 yard touchdown run.
"Even though we lost, it was a really cool opportunity to play at Victory Field. The dirt from the baseball field got a little tricky when it was raining, but besides that the whole park was special," sophomore offensive tackle Matt Broughton said.
The Tigers will travel to Westfield to play the Shamrocks next week. More information can be found out about the game at the school's athletic website.