Alternatives to traditional Halloween songs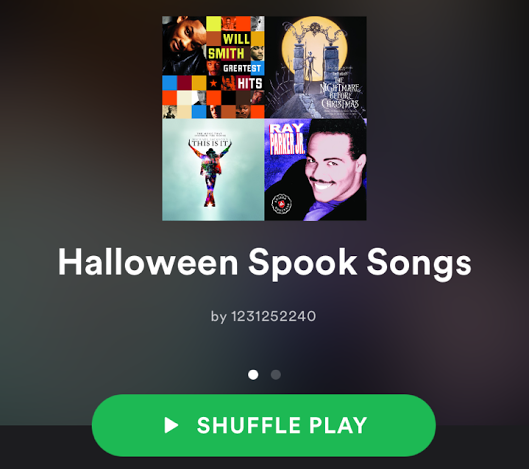 Whether hosting a Halloween party or jamming on your own; a spooky ambiance is a necessity for this horrifying holiday. Spotify is a [great place] to search for playlists this time of year.
Popular classics in monster music include "This is Halloween," from the Disney movie "The Nightmare Before Christmas;" The original "Ghostbusters" theme song; "Time Warp" from "The Rocky Horror Picture Show;" and "Thriller" by Michael Jackson. As fun as these songs can be to sing along to, they are usually played for younger audiences.
Incorporating classic rock into a Halloween playlist is an alternative way  to include older generations in the spirit of the season. Famous bands often included magical themes, satanic references, or folklore creatures into their lyrics for many of their tunes, such as "Frankenstein" by The Edgar Winter Group, "Black Magic Woman" by Santana, "Bat Out of Hell" by Meatloaf and "Abracadabra" by the Steve Miller Band.
Though it is fun to include songs specifically created for Halloween, it is also entertaining to include some pop songs which fit the theme but add a little throwback. Songs like "Demons" by Imagine Dragons, "Nightmare on My Street" by DJ Jazzy Jeff & the Fresh Prince and "Heathens" by Twenty One Pilots are examples as some selection choices.
Creating a playlist is a great way to get into the holiday spirit. Check out my playlist, "Halloween Spook Songs" on Spotify.