Humans of Fishers: What are you thankful for?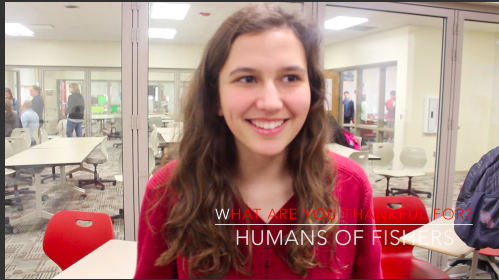 Thanksgiving often brings up the question "what are you thankful for?" According to Forbes business magazine gratitude opens the door to more relationships, improves psychological and physical health, helps people sleep better and improves empathy.
TRANSCRIPT:
senior Carson Henley: I'm thankful for the people in my life because I have a really good group of friends who share a lot of the same values as me, and it's really nice to have like a support group that you can go to when you're upset about something and they get upset about all of my other issues with me, and they just make me happy
senior Matt Curtis: I'm thankful for being able to play in a really cool musical ensemble this year in Fishers High School.
sophomore Yael Finkler: I'm thankful for my family and my friends, especially my parents because they take a lot of time and money to support me with everything I have to do, with volleyball, gymnastics and track and I don't know, I just love all my friends, because they're just overall really great people.