America anticipates battle for Lombardi trophy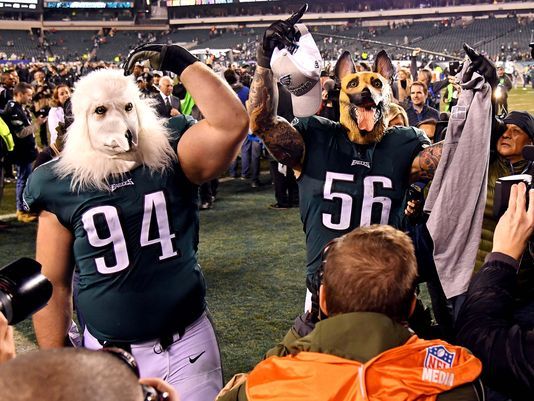 Super Bowl LII has arrived. The best team from the NFC, the Philadelphia Eagles, will play the top team from the AFC, the New England Patriots, in the final game of the 2017-18 NFL season.
The Patriots QB, Tom Brady, has played in seven Super Bowls and won five of them, according to SB Nation. New England beat the Jacksonville Jaguars in the AFC Championship game to advance to Brady's eighth Super Bowl as a Patriot under the coaching of Bill Belichick.
Philadelphia, however, made it to the championship game in a different way. In week 14 of the season, starting QB Carson Wentz tore his ACL against the Los Angeles Rams. Wentz's injury required Philly to turn to their backup Nick Foles. Foles carried the Eagles for the last three weeks of the regular season, winning two games and losing one. He then led the Eagles to victory over the Atlanta Falcons and the Minnesota Vikings in the postseason. This will be Foles' first Super Bowl.
"Tom Brady is a very well-rounded quarterback, he doesn't make many mistakes," sophomore Geoffrey Brown said. "Foles isn't near as good, but he can be when he is confident and moving the ball down the field against defenses."
Both teams went 15-3 this season, but since the Patriots have had far more playoff and Super Bowl experience, some people like junior William McCord believe that the Patriots will win the franchise its sixth ring.
"The Patriots are the best team in the league," McCord said. "They've always been a dominant team."
All throughout the playoffs, the Eagles have been riding on an underdog status. This means that once Wentz was out for the season, the team was not expected to make it this far in the playoffs. If the Eagles limit turnovers, they could beat the defending champions, according to Brown.
"While Brady and the Patriots are more experienced, if Foles steps up and plays like he did against the Vikings, the Eagles have a very good chance at winning," Brown said.
The Patriots and Eagles will face off for the title on Feb. 4 at 6:30 on NBC.