Invasive species may threaten Billericay
There may soon be little left to speak of the Billericay forest which neighbors FHS to the south and predates the school itself.
Nearly all of the forest's large and matured ash trees are gone. Bright orange paint marks their husks, and the sawdust and clean cuts at their stumps indicate that they were either sawed or chopped down manually. Their remains have been stacked among 10 different mounds scattered throughout the forest.
"The trees may have outlived their lifespan, but we also know they may have been impacted by the emerald ash borer (EAB), which has been a problem in Indiana for quite some time," Fishers parks foreman Juan Puente said. "We prefer to take them down in a controlled environment so that they don't threaten the band trailer or cars nearby."
EABs are an invasive species from China which first came to Indiana in 2004. They lay eggs inside of a tree's bark, which their larvae then feed upon. Eventually, the EABs eat away so much of the bark to both prevent the tree from storing nutrients and form sustaining its own weight.
Senior Thomas Brelage, who runs through the forest regularly for track, noticed the orange paint at the start of the school year. Outside of that, he noticed a few of the trees beginning to die off in the fall.
"There have been more fallen trees than usual in Billericay; usually one every season, but this year I feel like I've seen more than three or four," Brelage said.
Department officials first noted the dangers to the trees last summer, when EABs tend to be most active. Strong winds this winter made the dying trees a danger to the public, pushing the department to take action.
From the outside, the forest still appears dense and intact. Most of the trees situated on the northern perimeter of the forest have been untouched, making it difficult to truly notice many trees have gone missing over time.
Watching from the forest's edge at the school's parking lot, however, it is possible to almost completely see through to I-69 on the opposite side. The forest was once too dense even in winter for the highway to be visible.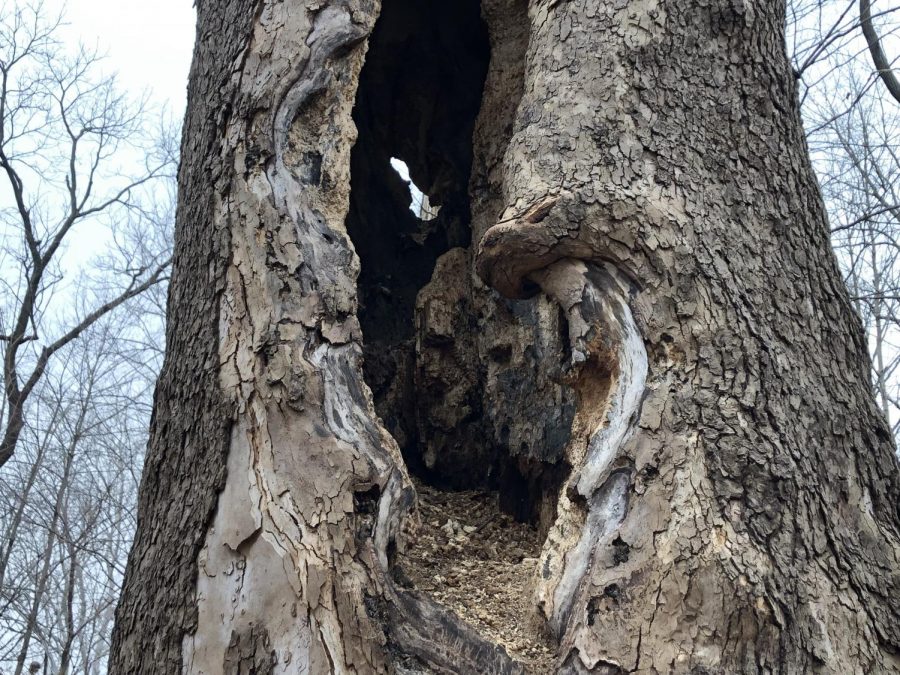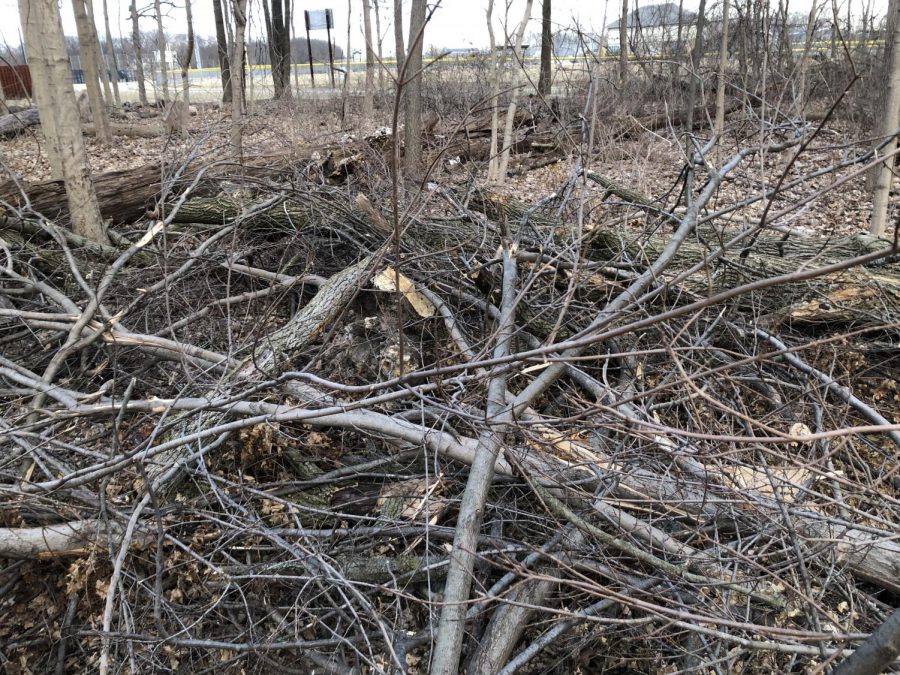 Leave a Comment
About the Contributor
Ethan O'Sullivan, Web Editor
Ethan O'Sullivan is a third year writer on staff, and has served as the Web/News Editor for two years. He has a personal interest in data journalism and...