Students adjust to new work norms
With many non-essential businesses still closed, many students have lost their jobs. Others that are still working have adapted to new safety measures and a new way of doing things.
In order to stay open, restaurants are utilizing curbside pickup, where customers can order online or over the phone and have it delivered to them in their cars. Sophomore Cady Jarvis works at the Puccini's takeout counter, where curbside pickup is how the restaurant is staying open.
"We've had to modify the restaurant to start curbside service, which we aren't used to doing," Jarvis said. " We've all been learning together as we go."
Many jobs are also requiring employees to wear masks and sanitize frequently touched objects. Food service businesses have to take extra caution because of the risks of contamination.
"I've had lots of customers ask me to change gloves for them or ask me to sanitize pens for them, while they watch." Jarvis said.
Other businesses have limited capacity or are still closed entirely, which has caused students to lose their jobs. Senior Maddy Horne works at Rose & Remington Boutique, which is a clothing store at Hamilton Town Center. Since many retail businesses are non-essential, they have been closed until further notice.
"As the pandemic worsened and got to the point where schools were closing, we chose to close as well." Horne said.
Technically, she is still an employee, but Horne was told that she could file for unemployment. Currently, she is planning on picking up two jobs over the summer.
"I've been very conscious about how I spend my money and what to do since I'm technically unemployed." Horne said.
Summer is also a window of opportunity for students who cannot get jobs during the school year. From lifeguarding to working at ice cream shops, summer is when most students get jobs, but with businesses still closed, prospects are not great.
"The only jobs available are at places that would put my family at risk," sophomore Emi Citoler said. "At the moment, coronavirus means no job for me."
Leave a Comment
About the Contributor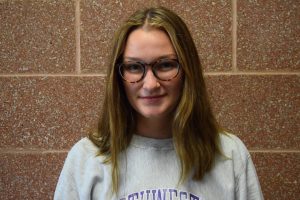 Emma Tomlinson, Arts & Culture Editor
Emma Tomlinson is a senior and the arts & culture editor for N the Red. She enjoys hiking, traveling, and eating bow tie pasta.