Running for a different leader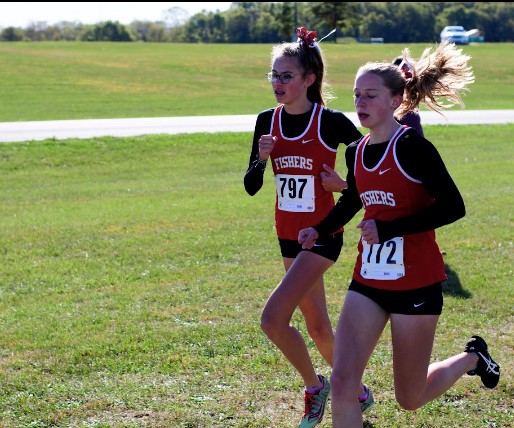 The girls cross country team has gone through a major change: a new head coach. While this could be a difficult change to adapt to during a pandemic, the girls have picked up right where they left off last season.
Andrew Belloli has stepped in to be the next head coach for the team. Although he is new to the head coach position, he is not a new face to the team. Belloli was an assistant coach from 2008-2017, and a volunteer assistant from 2018-2019.
"The biggest changes this year have been related to COVID precautions. When they go out on a run together, they run in groups no larger than eight girls together." Belloli said.
While Belloli has not made many changes, he has made one major change, the team has no cuts. This provides equal opportunity for all girls to join and run for the team. While everyone can be on the team, runners must complete a 5K in 30 minutes or less to compete in meets. At the end of practices, Belloli makes sure to acknowledge all runners who went above and beyond, by giving out shout-outs.
Junior Vera Schafer, a varsity runner for the team, said there have only been a few slight changes, one being the addition of drills.
"We do ladder drills… it works on our agility, and they're actually kind of fun, but it makes practice go for a lot longer," Schafer said.
When talking about the state meet, Schafer feels Belloli "has the capabilities to bring us there [State] and is more motivated as the new coach."
Upcoming meets include the Flashrock Invitational at Carmel on Sept. 19 and the Hamilton Crossroads County meet at White River Elementary in Noblesville on Sept. 26 at 4:30 p.m.