Tips for having a sustainable Thanksgiving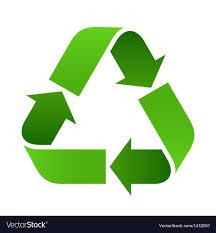 Thanksgiving houses family gatherings and home-cooked meals, but also houses 40 million pounds of extra mashed potatoes and 30 million pounds of extra stuffing. According to the US Chamber of Commerce, experts estimate that 200 million pounds of turkey will go to waste this Thanksgiving. Having a sustainable thanksgiving helps maintain the health of the environment while still providing an opportunity for families to enjoy their holiday. Here are four tips that can be implemented this Thanksgiving.
Reduce Food Waste
When old food is thrown out, the water, fertilizer and fuels used to grow and transport the food is put to waste as well. Once the food waste travels to a landfill, it releases methane, a potent greenhouse gas. In order to prevent excess waste, meals can be planned out ahead of time to ensure only what is needed is bought. Junior Kirah Fuller reduces food waste by freezing her leftovers and saving food for later. 
"Freezing thanksgiving leftovers is an amazing way to reduce waste," Fuller said. "Make sure to use reusable plasticware to store the food in. Plus, freezing your leftovers allows for you to enjoy your delicious meal days after it was originally prepared."
Composting is another way to recycle the nutrients within the food. An easy way to participate is to store food scraps, such as potato peels and eggshells, in a bin within the freezer and find the nearest compost collection center. 
Eat less meat and more vegetables
According to the Environmental Working Group, the production and distribution of meat is responsible for 10 to 40 times as many greenhouse gas emissions as common vegetables and grains. Although turkey is not as bad for the environment as beef, it still requires extra land, fuel and water compared to veggies. Consider switching to tofu turkey or cooking a small turkey and loading up on the veggie sides. Freshman Kelly Brandenburg eats green beans and cheesy corn as her main side dishes.
"We normally purchase all canned vegetables because what we don't use we donate to a food bank," Brandenburg said. "It helps people in need and cuts down on waste." 
Since Fuller is vegetarian, she has no problem with eating less meat, but she says that potatoes are one of her favorite vegetables to eat because they are very versatile. 
Use overlapping ingredients within the meal
Finding recipes that reuse the same ingredients helps cut down on the amount of waste while also providing a creative outlet for families to spice it up with their menu. 
"My family uses overlapping ingredients, such as green beans in our stuffing," Fuller said. "It ties our meal together while staying eco-friendly."
Other options are to incorporate cranberry into the stuffing or to put sourdough into the mac and cheese. 
Do not use disposable dishes 
Although the temptation for easy clean-up and turkey themed utensils is present, using reusable dishware generates less non-recyclable waste. Have the guests help unload the dishwasher and even bring their own reusable food containers. 
"Using reusable dishware allows for families to get fancy and creative with the place setting," Fuller said. "It provides an opportunity for families to break out the old china. Although it requires a bit more work, the long-term effects are worth the extra effort." 
Using washable napkins to reduce waste helps as well.
Participating in only one of these tips will have an impact on the eco-friendliness of Thanksgiving and lower the amount of waste America produces during the holiday. 
"I would consider trying all of these tips because I think it would be fun to try something new and see how it would change," Brandenburg said 
Share more sustainable Thanksgiving tips with our Instagram page @fhs_inthered