Finding the time
Students balance various commitments in the battle with availability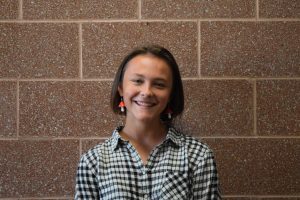 More stories from Madelyn Lerew
    The rat race of everyday life can leave one in a tizzy when jumping from one commitment to the next. School, work and extracurriculars are three of the common obligations students must navigate on a day-to-day basis. There are an array of ways that students choose to manage the responsibilities and tasks that they are held to.
    Senior Noah Smith-Valez handles a schedule of about two hours of homework per night while working at Dairy Queen an average of 20 to 30 hours a week. 
    "I make sure I know which times things are done," Smith-Valez said. "For example, school's over at three o'clock, I get home from the bus at 3:40 then I go to work at five. That means I have time from 3:40 till 4:40 when I have to leave my house to do homework. You just can't overlap stuff, you have to set buffer zones of 30 minutes to an hour between when you do things to have time to do stuff."
    Junior Ava Ferguson also juggles a lot on her plate with her involvements including robotics, an extensive array of honors and AP classes and one four-hour shift a week at her job. Ferguson keeps track of her time commitments by putting pen to paper. 
    "I keep calendars and make sure that I'm able to write down everything that I have to do for the week," Ferguson said. "I know my schedule, and when I have robotics. I [also] know when school will be the busiest based on what my tests are. Just making sure that assignments are written out and nothing is forgotten so I can figure out when to do them."
    Knowing when to be where is one thing, but setting aside time and preplanning out certain days is another way that students stay on top of everything. Setting aside free periods also allows for time to foster relationships with those around them.
    "You have to set specific days [to hang out with friends and family]," Smith-Valez said. "So for example, I don't work Fridays ever and I don't work closing on Saturdays or Sundays on the weekends. Friday, we [my girlfriend and I] hang out after school and then [I see] family and friends on weekends after [my shifts]."
    Once the time slots have been allotted, task priority comes into play. Ferguson believes in choosing your battles on when to do each assignment. 
    "Making sure that I write all of my assignments down [helps me stay organized] and figuring out which ones take the longest or which ones would be the easiest for me to complete depending on how difficult the subject is," Ferguson said. "I usually do those easier ones first, just to get them out of the way, and then work on the longer ones when I know that I have a certain amount of time to do them. Personally, I don't like getting interrupted when I'm working on an assignment; it's usually a lot harder to get started afterward. I just make sure to pick time frames where I can work on the assignments that I need to."
    When working toward assignments due in the late future, an all-or-nothing approach is less useful. According to Forbes, breaking down projects into shorter, more achievable goals that you can celebrate is helpful in making it to the finish line. 
    "For long-term projects, I set deadlines for myself," Ferguson said. "For Seminar right now we're working on a research project. There was one time when we needed to get a question done for the entire process. I set a day for when I wanted the question done, and then when I wanted my lenses done, preliminary research, notes and stuff like that. Creating deadlines along the way to know when I need to get stuff done [helps me work toward long-term goals]."
Leave a Comment
About the Contributor
Madelyn Lerew, Online Editor
Madelyn Lerew is a junior at Fishers High School. She enjoys playing trombone, hiking and spending time with her dogs Winnie and Ellie.