Indy Scream park has drawn in the crowd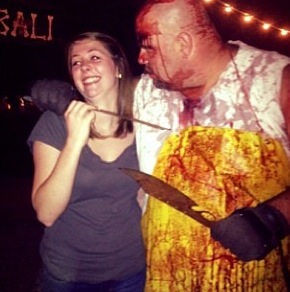 Indy Scream Park in the Anderson area has become very popular and drawn the crowd away from Hanna Haunted Acres in Indianapolis. People of all ages are coming to visit the different attractions the park offers. As soon as visitors enter the park you begin to hear the screams and cries of helpless victims.

The attraction, "Brickmore Asylum" is new to the park this season. The real Brickmore Asylum was opened in 1902 by the Indiana Department Of Mental Health. There was a history of abnormally high death rates within the asylum. Brickmore Asylum was also a secret slaughter house as the warden was suspected of cannibalism.

"

"The Brickmore Asylum attraction was definitely one of the scariest, but still didn't beat out Backwoods," junior Hannah Ripberger said."

 The Backwoods has been said to send chills down visitors' back. The Tates family has claimed Deadstone National Park and the woods that cover it. They haunt and torture the people who are unlucky enough to have car trouble or get lost on their territory.

"When you are walking through these woods, you hope not to run into one of the Tates in the woods; that was my biggest fear," Ripberger said.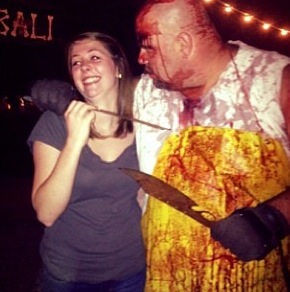 Indy Scream Park is open from 7 p.m. to midnight on Fridays and Saturdays and the last ticket sold at 11:30 p.m. On Wednesdays, Thursdays and Sundays they are open from 7 p.m. to 10 p.m., last ticket sold at 9:30 p.m. General admission is $30 and covers all attractions. For Indy Scream Park's Vip Fast Passes and more information visit http://www.indyscreampark.com/index.cfm. For more information on Hanna Haunted Acres visit their page at http://www.hannahauntedacres.com.