German club plans to host more activities and events
Linda Chang– Germany is known for its drinks, food, fairytale-like castles and its ties to World War II. According to Time magazine, Germany is the number one most popular country, knocking the U.S. to second place. The german language is offered as a class at FHS and teaches students not only the language, but its cultural background, too.
German Club is also offered outside of the classroom environment as an extracurricular activity. Their mission is to let students currently taking German class during regular school hours be exposed even more to Germany's culture and origin.
German teacher and club sponsor Robert Geisinger said in March, the club is planning to have a twist on the traditional "Secret Santa" gift exchange that usually occurs before winter break.
"We call it Secret Osterhasen, or Secret Bunnies. Since so many clubs do a secret Santa, we thought we would have ours in the Spring…close to Spring break," Geisinger said.
Recently, about 25 club members attended the German High School State Convention called Staatskongress at Ball State on Feb. 14.  It is an annual event that the two high school german clubs along with several junior high clubs from around the district participate in.  There are many different competitions that people can compete in such as writing, reading, speaking and memorizing. Students win blue, yellow and red ribbons when they place first, second or third place in each competition.
"We took home a lot of ribbons and awards and had a lot of fun," Geisinger said.
On Friday, Feb. 13, German Club hosted a Valentine date night after school in celebration of Valentine's Day the following day. Students watched the romantic comedy and enjoyed some pizza.
The club plans to have more events according to senior club president Mattheus Mitchel.
"We have a lot planned. There will be a trip to see the Indianapolis Symphony Orchestra, a day trip to the Swiss village of Berne, and a secret Santa-esque week," Mitchel said.
In order to join the club for a year, students are required to pay two dollars. Mitchel believes that when a student joins German Club, they really get the most out of their money.
"German Club provides the member with the largest bang for their buck," Mitchel said. On top of that, German club can help foster friendships that will last for years."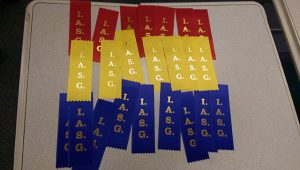 For more insight and contact information about German Club, visit the school website.