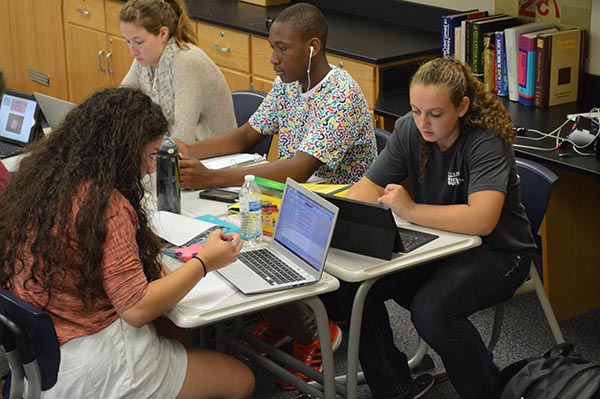 Watching different ingredients and special new combinations come together and researching a new kind of specimen that has never been seen before is part of a new mentorship program. PBS LearningMedia and Stand Up To Cancer are presenting this opportunity with a scientist through the Emperor Science Award. This is for sophomores and juniors only.
Only 100 students will be able to win this opportunity. The students who win will receive Chrome Notebook and $1,500 towards research. They will be working with a university research scientist. The work will deal with science research, focusing on cancer.
The only thing that must be submitted is a 750-word essay the reason behind the reasearch and what it would mean to find the cure to cancer. To become part of this program, students must talk to their teachers and explore the four different categories cancer, medicine, history and resources on the website. 
"I think it will be a really great experience to provide a student with an experience they can't get at school and give the students some inside on what they want to do the rest of their life," science teacher Elisabeth Good said.
The essay requires four main things: sincerity, creativity, clarity, and persuassiveness. This will be judged in the essay. The deadline is November 1, 2015.