Ping pong club catches on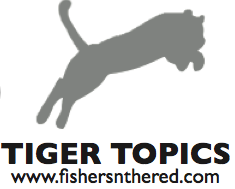 Mitch Lorkowski– Ping Pong Club is one of the newest clubs at the school. It's been an instant hit with over 20 people going each week. The club started off meeting every Thursday after school.
"I look forward to it every week; it's the best club this school has and you can hang with your friends," junior Andrew Crabtree said.
Normally, it's an every week thing, but lately, it's been every other Thursday due to scheduling issues. The club sets up in the middle of the A hallway. The students usually play a round-robin tournament, and then have a championship round with the top ping pong players.
"Ping pong is life. I made a highlight reel of me and my friends playing. You can make it super fun for yourself if you just enjoy the opportunity; it's an awesome club," junior Chris Russel said.
The club meets this Thursday, Dec. 4, to play.