Armed Forces club learns ropes of military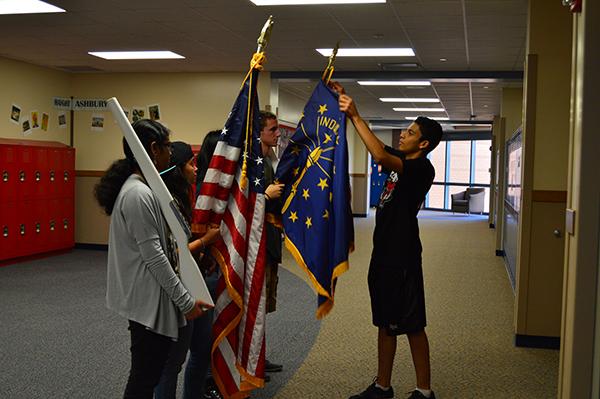 Carolina , Puga-Mendoza
November 16, 2015
Currently there are 31 different clubs in the school and Armed Forces club is one of them. The club focuses on the learning out of the military techniques as basic training, survival training, ranger challenge, marching and ropes courses. This club was created four years ago by a student who was looking for a sponsor, this person was already recruited by the army and brought a recruiting official who teaches the rest of the club how to march and to learn commands between others.
"This club is not for recruitment," Chris Graybeal club sponsor said. "You don't need to have any plans of joining the army, marines or navy is just if you want to learn more about it [military activities]."
The influences other than just making new friends is to have the opportunity to meet the student's future official and have the knowledge of few military tactics. Also gives the students colleges opportunities and includes job potentials and background knowledge and will give discipline ideas for what the military might be. The club meets every Tuesday alternating between 3:00-3:30 or 3:00-4:00. Future activities involve paint ball, basketball, baseball, march colors at home games and guest speakers who are retired or in service.
"[What inspiration created this club] I think their patriotism and their excitement to learn more about the military," Louis Johns president of the Armed Forces said.
Students may contact Ms. Graybeal in room H219 for more information.