Emma Russell– Every year multiple teachers are added to the staff, including social studies teacher Scott Bodnar. Bodnar has been teaching for 27 years. After teaching in a junior high in Gary for two years, he spent the past 22 years teaching at Marion Catholic High School in Chicago Heights, Illinois before deciding to come and work here.
"I have family and friends in Fishers, so I knew about Fishers and that it is an excellent school."
Bodnar attended Ball State University and got his bachelor degree in Social Studies secondary education, then went to Purdue University where he received his masters degree in History. Now, he is teaching AP World History, World History and Sociology.
"I am enjoying teaching my classes of AP world history, world history and sociology. It is a nice mix of students and courses."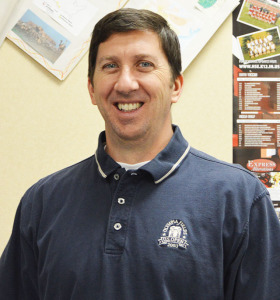 Aside from teaching, Bodnar is also the boys volleyball club sponser this year, after coaching tennis for the past 22 years at Marion Catholic High School.