Boys basketball defeats Pendleton Heights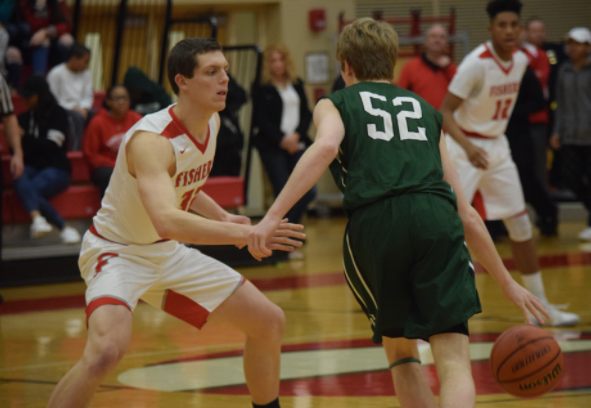 On Friday, Feb. 10 the Tigers beat the Pendleton Height Arabians 63-49.
Sophomore Armaan Franklin scored the first points of the game for the Tigers to make the score 4-3 Pendleton. With less then three minutes left in the first quarter, Tigers trailed 10-9. At the end of the quarter the Arabians led 14-11.
Mid-way through the second quarter sophomore Willie Jackson had a big score with an "and 1," where a player scores and is subsequently fouled. This made it only a 5 point game at 20-25. At the end of the half Pendleton led 26-22.
In the third quarter Jackson scored, earning FHS the first lead of the game at 35-34. Jackson then had a big three to end the third quarter, putting the Tigers down only by one at 39-38 Pendleton.
"It was a really good game to show that this team is not over yet and we are going to head into sectionals as strong as we can and prepare to go all the way," Jackson said.
Tigers were able to keep up with Arabians and with two minutes left they were ahead at 52-44. Pendleton could not score enough points to come back, and the Tigers won 63-49. This was Pendleton's fifth loss.
FHS now has a 9-10 record. The Tigers will face a conference team of the Zionsville Eagles in their next home game on Friday, Feb. 17. Their record as of right now for conference is 2-3.
For more information on the FHS boys basketball team, visit the high school's athletic website here.