Students serve the city through Mayor's Youth Academy
High School upperclassmen welcomed by Mayor Fadness to get involved in city government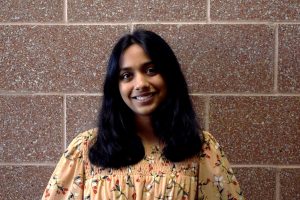 More stories from Veda Thangudu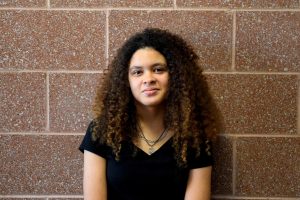 More stories from Katrell Readus
     Fishers Mayor Scott Fadness after a year of virtual instruction is once again organizing a youth academy for high school juniors and seniors geared towards improving employability skills. It will be done through hands-on interaction with the city government. This in-person learning opportunity requires registration before Friday, Sept. 3. The academy will begin welcoming this year's participants when class begins the last week of September.
     Mackenzie Poole, Academy overseer and curriculum coordinator feels the  program is a great opportunity for students to connect with their city government.
     "When most people think of city government they think of the mayor and other elected officials but really it's much more than that," Poole said. "Our students will be able to work along with the Parks and Recreation department, see our police and fire department and the different opportunities within those."
     After working with and seeing the inside of those departments students are broken off into groups to answer a policy question brought by the mayor and the director of the department the students worked with.  The students then answer those questions from their viewpoint. One of last year's questions was "How does the fire department recruit diverse candidates for their positions?" 
     "This allows them to hone in on some of those leadership skills, but also it gives them the opportunity to really interact with and learn more about different aspects of city government that some people don't think about," Poole said.
     Poole also hopes that students will be able to get something beyond an education from attending the academy.
     "Part of the really cool opportunities here is seeing how much your local city government works for you." Poole said. "By getting that backstage look at everything that the city does, learning how the engineering department thinks through our roads, trails and roundabouts that go in to make our city such a great place to live. I'm hoping that it ignites some civic engagement in them and gives them different areas to become involved."
     The hope is that, with this view into the workings of the city, students will build and maintain a sense of civic pride in their community. 
     According to Fishers Mayor Scott Fadness, he created the academy and has continued to help it further throughout the last five to six years in order to provide a starting point for those interested in public service.
     [The idea for the academy came when] I began thinking back on my career. I didn't know what I was going to do or what I wanted my career to look like when I was in high school, but I always felt drawn to a sense of purpose," Fadness said. "If someone had provided me the opportunity to learn about careers that were out there and be exposed to public policy, I would have been immediately hook, line and sinker, this is how I am, this is what I want to do with my life. I want to provide that opportunity to young people here in our area."
     Due to the academy being the brainchild of an elected official and taking a look into city government,it could be mistaken as a program centered around politics, but Mayor Fadness is adamant this is not the case.
     "We don't talk about politics in our conversations. We talk about public policy, and there is a difference," Fadness said."Public policy is about what ideas are going to actually make a difference, and politics is who gets elected and who doesn't."   
     According to Mayor Fadness, regardless of political ideology, those interested in the program take part in it.  
     "I don't believe that I am a very political person, I'm not a very partisan person." Fadness said.  "I care about local government, I care about making a difference in my community, I don't care if you're a Democrat or Republican, what I care about is if there are good people who want to make the world better."    
Leave a Comment
About the Contributors
Veda Thangudu, Features Editor
Veda is the features editor and a junior at Fishers High School. She's excited for this year of newspaper.
Katrell Readus, Opinion Editor
Katrell is a junior at FHS. They are an overthinker who enjoys listening to music and writing poetry when they are not too focused on their upcoming article.